Details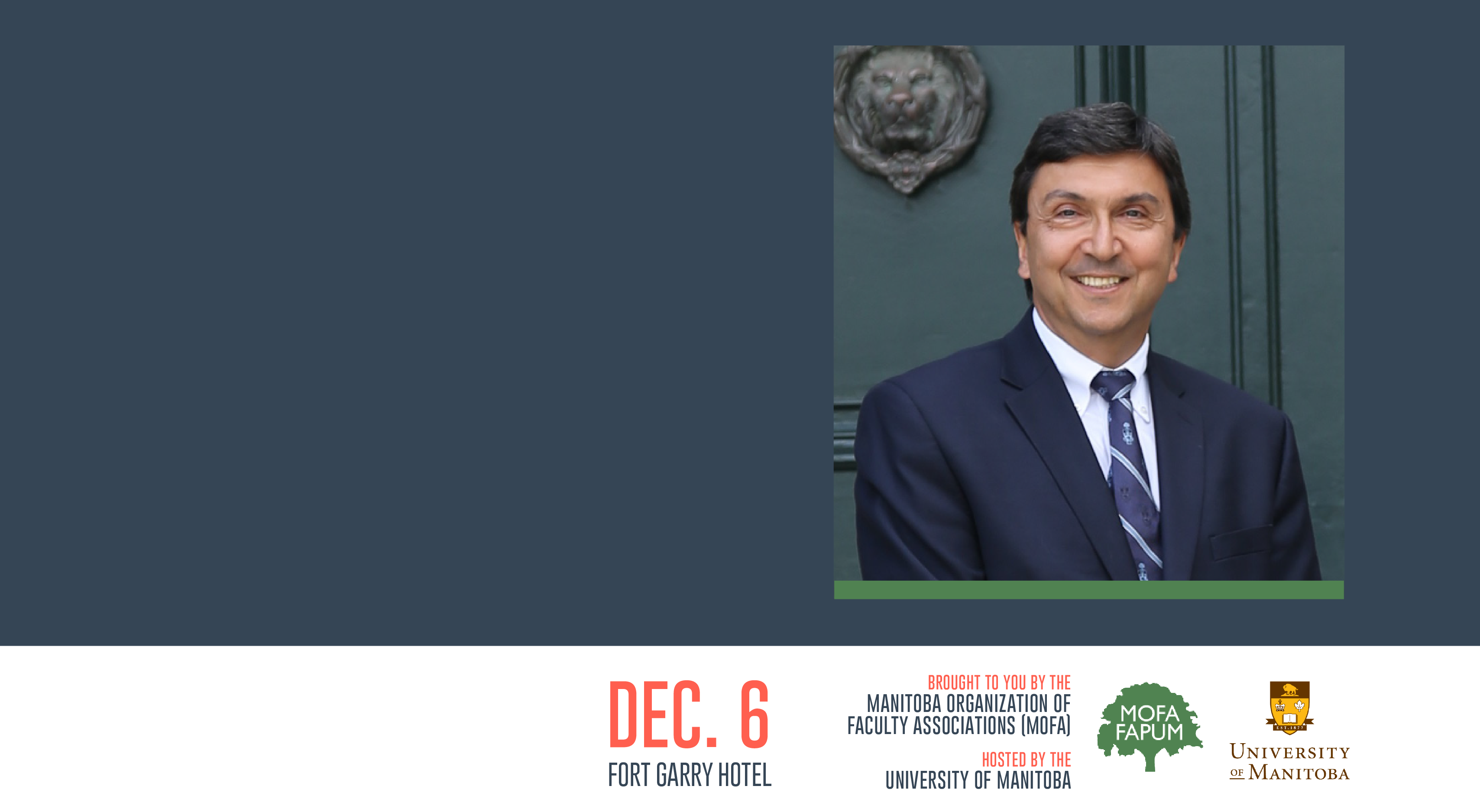 Dr. David Naylor will present the main recommendations put forward by the expert panel on Canada's Fundamental Science Review on December 6.
"This report sets out a multi-year agenda that, if implemented, could transform Canadian research capacity and have enormous long-term impacts across the nation," says Dr. Naylor.
The first review of its kind in over 40 years, some of the highlights of the report recommendations include:
A major, multi-year reinvestment in front-line research
An increase in annual spending across four major federal agencies from $3.5 billion today to $4.8 billion by 2022
To read the full report visit www.sciencereview.ca.
This event is hosted by Hosted by the Manitoba Organization of Faculty Associations (MOFA) and the University of Manitoba.
7:30 pm | La Verendyre Room
Presentation by Dr. David Naylor, followed by Q&A
9:00 pm | Mezzanine
Reception