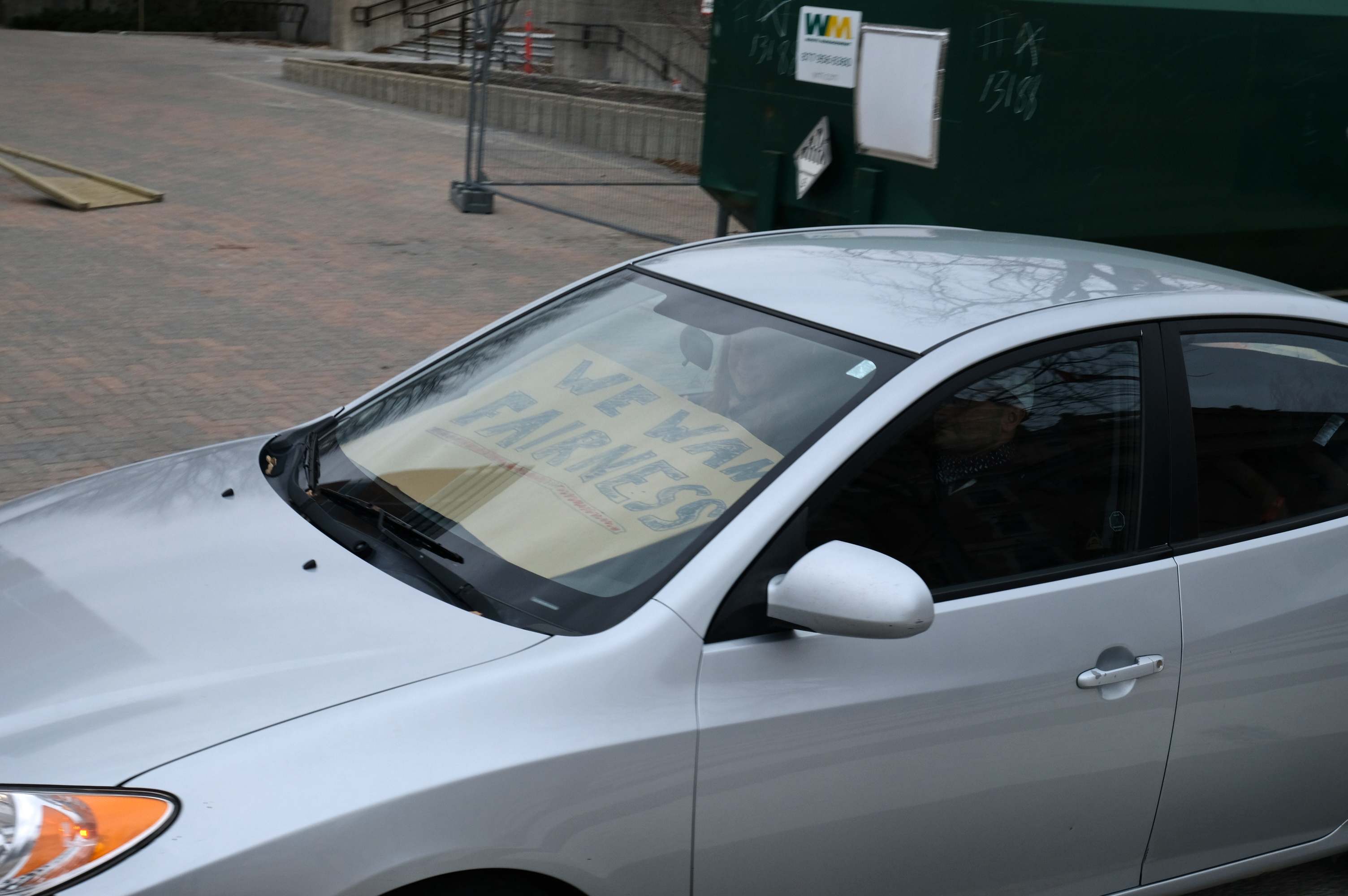 The UMFA Executive, Bargaining Team, and staff are currently preparing for this year's negotiations. Below you'll find information on last year's salary re-opener negotiations.
---
During the pandemic Professors, Instructors, Librarians and Archivists at the UM are burning the candle at both ends, working even more hours than before to provide quality remote education. At the same time, we're homeschooling our own children, being caregivers for vulnerable dependents, trying to transform our homes into offices, and battling the isolation and anxiety. It's hard work, but we do it because we love it.
We're some of the best researchers and educators in the country, making sure Manitobans and those who come to the UM from outside the province get the experience they need and deserve. The UM is a member of the U15 – a group of research-intensive universities from across the country. While our work is stellar, our compensation is not – we have a hard time attracting and retaining new talent because our salaries are some of the lowest in the U15. This hurts the quality of education we provide, and it will get worse if we don't reverse the current trend.
What we're asking for is a fair deal – we want the cost-of-living wage offer that was unlawfully taken from us in 2016 back on the table! We need basic supports so we can continue to work during the pandemic. We need a more equitable salary grid so that everyone is treated fairly.
On these series of webpages you'll find info and resources that will help you understand and engage with negotiations.
We Make U of M Happen!
Latest News http://www.umfa.ca/strike-information/latest-news
Press Releases http://www.umfa.ca/strike-information/press-releases
Resources for Students http://www.umfa.ca/strike-information/resources-for-students
Resources for Members http://www.umfa.ca/strike-information/resources-for-members